About Jerry A. Sanchez, DDS Inc.
I am passionate about helping patients achieve beautiful and healthy smiles.
I have been practicing dentistry in Pleasanton for over 35 years and focus my practice on providing a full range of
cosmetic
,
oral sedation
and
general services.
I am committed to offering patients the latest in services and techniques through continual training and education, such as numerous courses in cosmetic dentistry at Las Vegas Institute for Advanced Dental Studies where I recieved my Fellowship.
Equipped with cutting edge technology
Zoom 1 hour In-office teeth whitening

laser treatment,

digital X-rays,

neuromuscular dentistry

intraoral cameras

dental imaging.
I take great pride in the clinical excellence my office provides, but my greatest fulfillment comes from the long-standing friendships that evolve with my patients.
I make my home in Pleasanton, California with my wife Kim and our 2 Samoyed dogs Rudy and Tucker. We have 2 grown daughters; Jennifer who is a 1st grade teacher and Sarah who graduated from USC and is persuing to become a Physician's Assistant. I am a 4th generation Pleasanton Heritage Family and graduated from Amador Valley High School in 1972.
Outside of the office my activities include skiing, heli-skiing, mountain biking, hiking, working out to stay in shape and of course walking the dogs!
Dr. Curtis Kim is a proud Pleasanton native who was born and raised in the Bay Area. He is a
passionate and approachable dentist
who not only improves his patients' health through
high-quality dental care
but also forms long-lasting friendships with them.
Dr. Kim graduated from USC as a trustee scholar with a degree in Health Promotion and Disease Prevention with a minor in cello performance. He graduated from New York University College of Dentistry (NYU) and completed a post-graduate general practice residency at Northwell Staten Island University Hospital.
Dr. Kim is dedicated to giving back to our hometown based on the value of "
treating the patient,
" not just "treating the problem," a principle that he's learned is critical to providing quality patient care. He
actively listens to and addresses patient's needs
,
provides gentle care
, and
strives to be a dependable provider
.
In his spare time, he enjoys hiking, playing basketball, and playing the cello.
Registered Dental Hygienist
Nadia is a Registered Dental Hygienist and has been with us for several years. She graduated top of her class from the acclaimed dental hygiene program at Chabot College and has completed numerous advanced training courses including
laser
certification.
Originally from Romania she has been a Livermore resident for many years. She enjoys spending time with her husband and her daughter. Her son is now in medical school following in mom's footsteps. Nadia loves exploring the great outdoors and enjoying the bay area weather.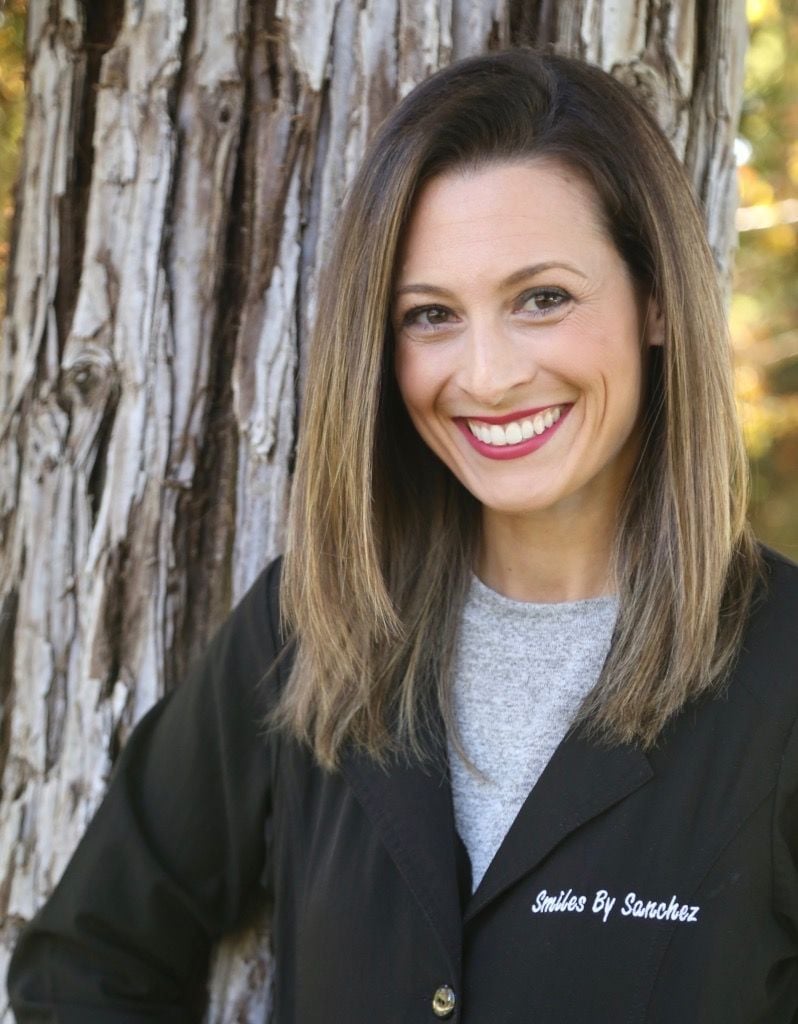 Registered Dental Hygienist
Julie is a Registered Dental Hygienist that has been with us for 10+ years. She is a graduate of Saint Mary's College of California and holds a bachelor's degree in Kinesiology. She continued her education by completing the dental hygiene program through Chabot College. Julie has always had a passion for the healthcare field and is committed to making every patient's dental experience comfortable and educational.
Julie makes her home here in Pleasanton with her husband, daughter and son. Together they both enjoy cooking, traveling and spending time with their little ones.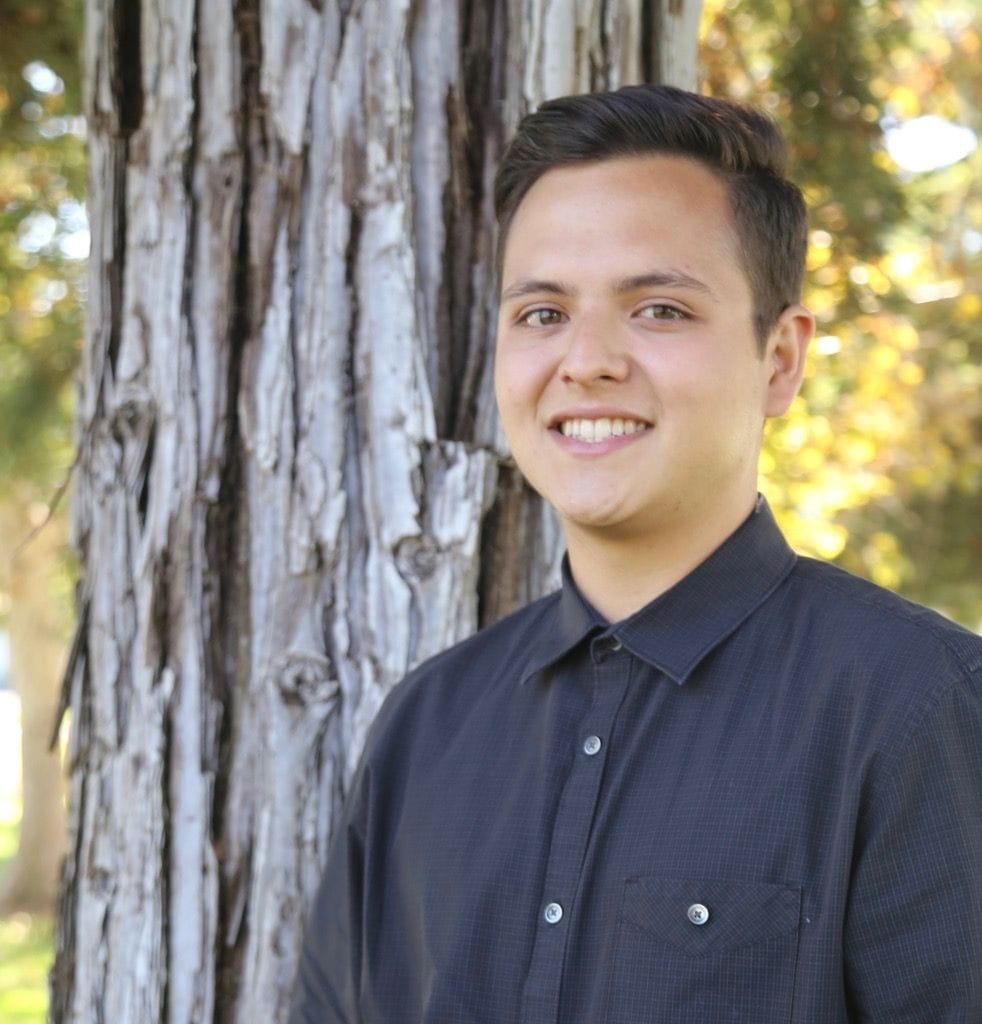 Registered Dental Assistant
Edward and Dr. Sanchez are known as "The Dynamic Duo". They work together like a well oiled machine! Edwards always learning and is a graduate of LVI (Las Vegas Institute for Advanced Dental Studies). His cosmetic dental training, gentle touch and demeanor is unsurpassed. He is an expert in Zoom Advanced
Whitening
(color and design). Edward says she loves helping Dr. Sanchez create beautiful smiles.
Edward grew up in Livermore where he resides. Besides spending quality time with his family, He also enjoys new projects on his home, meeting new people and create meaningful friendships.
Leticia has been in the dental field for over 25 years. She has completed many post graduate courses in neuromuscular concepts and also a graduate of LVI (Las Vegas Institute for Advanced Dental Studies). The love and passion she has for dentistry is transcended nightly by teaching others about dentistry. She has been instructor for an accredited dental assisting program for over 10 years.
Leticia and Josh love spending time with their 2 grown children. She enjoys cooking, projects around the house and making people smile.
Delightful team, customer experience and A+ knowledge of dental procedures!

Great doc and extra ordinary service. Best dental service I had in my life time

- Butchi Pinnamaraju 2022

Had my semi-annual teeth cleaning this morning. The dental hygienist, Nadia, is the best. My teeth came out completely clean, and it was a very easy and pleasant experience, as always.

From my first appointment to Dr.Sanchez I knew, that I am in the wright place .Dr.Sanchez is the best dentist and amazing person.I will be happy to recommend him to my friends and members of my family.Both Dr. Sanchez and his staff are so pleasant, caring and professional !There is only one thing I regret that I have not met them long time ago. Dear Dr. Sanchez, as New Year is coming I wish from all my heart to You, your family and your staff all the best for many years ahead. Your very grateful patient and friend Mila Roytshteyn.

- Garry Roytshteyn. 11/8/2019

Dr. Sanchez is great! He's very friendly and cares about his patients. Would recommend!

- Karissa Urry. 2/23/2019

Dr. Sanchez provides excellent care with the latest skills and technology. His staff is knowledgable and friendly. We have been clients for almost 30 years. There is no better dentist in the East Bay!

- Patty van Looy. 1/13/2019

Approaching 30-years of service with Jerry and his staff. Always outstanding, friendly and knowledgeable. Jerry takes the time to explain things and options available if necessary. Highly recommend Dr. Sanchez.

It is always a great experience at Jerry's office, his staff is super efficient, professional and friendly. Im so impressed with the quality of my dental work and the expertise of workmanship. This is why I keep going back!! Thanks Jerry and staff!

- Gary McCloud. 9/24/2017

Dr. Jerry Sanchez and his staff are helpful, friendly and knowledgable.

- Katie Chamberlin. 9/19/2017

Great experience at the dentist, which is not common. Dr Sanchez is a professional who cares about his patients. I highly recommend him!

- Matt VanCleave. 8/19/2017

I help Kim with online marketing for Dr. Sanchez. She is very polite and a pleasure to work with. She also has very cute dogs! I recommend Kim and Dr. Sanchez for all your dental needs.

- Keegan Sandman. 8/6/2017

Dr. Sanchez is simply the best. I'm 33 and have been going to him since I was probably 5 years old. My genetics gave me a very imperfect smile, but with Dr. Sanchez's work I have a picture perfect smile I LOVE to show the world. The only thing as important to him as a perfect finished product is your total comfort during your visit. In addition, Dr. Sanchez is very friendly and personable, as are all of his staff! There is no better!!!

- Laurah Wallace. 6/6/2017

I've been going to Dr Sanchez for over 20 years and wouldn't even think of going elsewhere. He's truly gifted in his profession and I highly recommend him! His staff are all top notch professionals so the overall experience is consistently pleasurable.

Dr. Sanchez and Staff are top notch! They are incredibly caring and interested in your well being and comfort. Excellent overall and recommended to all!

Everyone at Dr Sanchez's office is friendly and professional. I always enjoy going and seeing their smiling faces 😁

- Teresa Fountain. 0/10/2017

Dr. Sanchez and his staff are truly wonderful, caring professionals. I was treated like family since the first day I arrived at the clinic, and they took the time to explain all potential procedures at length and clearly. Alicia went beyond the call of duty by explaining which treatments would be covered by my insurer and by also working out all the billing issues directly with Blue Cross before my procedure. Along with Dr. Sanchez, Zhora was very diligent and caring throughout the entire 3-hour long procedure, always ensuring that I was comfortable and at ease. I'm also grateful that Courtney performed a comprehensive follow-up treatment to ensure that my dental restoration was proceeding according to plan. I highly recommend Dr. Sanchez and his entire team. Their professionalism, attention to detail, and personalized bedside manner is truly unsurpassed. It is a pleasure to be a patient here. Many blessings!

Jerry Sanchez is simply the best dentist in the world. I had a very complex dental situation. I had moved from Pleasanton to Aptos in Santa Cruz County. I interviewed no less than 4 dentists, 2 periodontists, and an endodontist in my new location. Ultimately, I decided it was worth the 1 1/2 - 2 hour drive to go back to Dr. Sanchez who had been my dentist for the 11 years I lived in the Pleasanton area. And Thank God I did! Not only was he able to resolve my dental issues, but he created the most beautiful smile I've ever had in my entire life. His knowledge, experience, and compassion are only exceeded by his skill and artistry. I can't say enough positive things about Dr. Sanchez. But I can tell you when you go to him - you'll be really happy, no make that thrilled, that you did. Michele Culver.

This is the most amazing dentist in Pleasanton!!! Gentle, caring, professional and the quality of work outstanding. I can honesty say I am asked on a daily basis who my dentist is. I recommend every visit this practice , you won't be disappointed. I promise.

I have been going to Dr. Sanchez's office for many years and always have a great visit! This is the first time I am posting a review. I like this office because the staff are friendly, helpful and professional. They send reminder texts before your appointment and are helpful if you need to reschedule your appointment. The office also seems up to date with new technology every time I visit which is something I appreciate. My X-rays and cleaning go very quickly as well! My hygienist Elizabeth is amazing and gets me in and out of the chair quickly. I never feel any discomfort and my teeth feel and look great afterwards. Best of all though, Dr. Sanchez is the nicest Doctor I have ever had! He has a great way of speaking to patients and you always leave the office feeling good and SMILING! He is also great if you need a procedure done and makes it as nice and painless as possible. I recommend this office to anyone looking for a dentist.

- Sonya Sohail. 3/26/2016

Dr. Sanchez has been my dentist for many years, through many different procedures. He is great. Besides being a very skilled dentist, his communication skills are top notch. Elizabeth, who is my hygienist, is also incredibly good at her job and very caring. She wants your teeth to last forever. The entire office is very friendly and competent. if you are looking for a dentist, you won't do better than Dr. Sanchez.

Two years ago, i switched from my dentist of over 25 years to Dr. Sanchez. My wife has been going to Dr. Sanchez for almost 25 years. First, the office is staffed with competent and friendly staff. I enjoy interacting with them and they politely listen to my stories. Second, the same can be said of the clinical staff. Elizabeth is the clinician that I see regularly and my dental health has never been better! Third, Dr. Sanchez is the consummate professional and he always has time for you no matter how busy the office is. He remembers the trip or vacation that you told him about the last time you were in the office. Finally I highly recommend him and his entire office! Frank Puglisi

- Frank Puglisi. 2/22/2016

I have been lucky enough to have Dr. Sanchez as my dentist for several years. He is a kind and gentle man and an artist when it comes to repairing your teeth! I have had my fair share of the drill and it has never hurt! Not even the numbing shots! Go figure! He takes care of my general dentistry and he put veneers on my upper teeth. Now I'm sporting a Hollywood smile:) His office and supporting staff are all top notch. You'll be in the best of hands from regular cleaning to crowns and more. I highly recommend Dr. Sanchez and his office!

- Iris Yasueda. 2/21/2016

I once had a genuine fear of dentists, and was recommended by a co-worker to Dr Sanchez, and I have always had wonderful experiences (for the dentist). Julie, my hygienist is friendly and very gentle, Dr Sanchez is also very friendly and takes his time explaining whatever procedure needs to be performed. The billing is always done in a timely manner. The fear is gone!

I've been a long time patient of Dr. Sanchez. Everything about visiting his office is great. From the friendly and professional front office staff to the hygienists to Dr. Sanchez himself, you can't ask for better service or better results. Having dental work can be bothersome and even painful at times, but in the care of Dr. Sanchez and his staff, this is kept to a bare minimum and the end results are better looking teeth and better health. I highly recommend Dr. Sanchez for any dental issues you may have.

Dr. Sanchez is an amazing dentist. My experience in the dental chair, under his care, has been painless and I have felt immediate relief. He is a very pleasant, efficient, and experienced dentist. I highly recommend Dr. Sanchez and his practice.

- Michelle Gonsalves. 2/25/2015

Fantastic experience. High quality. Tremendously attentive care. Extra attention from Dr. Sanchez. Really sensitive to my nervousness with any dentist visit. Extraordinary. Highly recommended.

Excellent healthcare. Hygienists are super friendly, very knowledgeable and provide lots of feedback on improving dental health. Dr. Sanchez is very good as well. Always provides lots of information and options.

- Lorraine Crussell. 2/24/2015

I have been seeing Dr. Sanchez for over 30 years and I cannot say enough good things about him. His staff is amazing and always treats me wonderfully. He never fails to ask about my family and is consummately professional. I am second generation to attend his office and my kids will be going there as well as soon as they are ready to see a dentist, so that will have 3 generations of our family that all use him as our dentist.
We have implemented safety measures to continue to protect our patients, staff, and communities, including:
Ensuring all staff are using appropriate personal protective equipment

Doctor and Staff have gotten Covid-19 Vaccine

Intensive cleaning of our facilities throughout the day

Reconfiguring facilities, including no waiting area, to ensure safe environments that promote physical distancing and prevent crowding

HEPA Air Purifiers

Chairside Air Suction units

Spray with HOCL Air and surfaces after every patient

Temperature checks and screenings at facility entrance

Visitor restriction

Adherence to mask requirements for those entering our facilities
Connect to dental care safely
No matter your dental health needs, we provide a safe way to get care. If you need care, please contact us so we can address your concern promptly.
Mon-Wed: 8:00am - 5:00pm Thur: 7:30am - 4:30pm Fri: 8:00am - 12:00am Weekends: Closed
4466 Black Avenue Suite D, Pleasanton, CA 94566